---
2021-04-28
---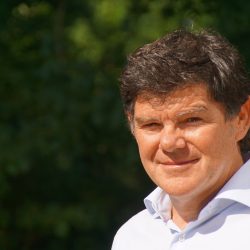 CEO Fernando Andreu
"We are pioneers in a new category of tests for cancer therapy selection, focused on improving the outcomes of cancer treatment"
For those, who have not yet heard so much about 2cureX, can you describe the company and what you do?
We are a Life Science company, based in Copenhagen, Denmark with a subsidiary in Hamburg, Germany, that develops and runs tests for individual cancer therapy selection. With our product IndiTreat® we enable functional testing from the patient, checking different panels of drugs and drug combinations on individual patient-derived 3D microtumors to identify resistance and sensitivity. With IndiTreat® the oncologist can select the right treatment for each specific patient. People are different from one another, and so are their responses to drugs, therefore we need tools that allow patients to be treated individually.
We have a leading position in the Functional Precision Oncology space. IndiTreat® is the first IVD CE-validated functional test, and this is starting a paradigm shift in precision oncology, adding functional tests to the current biomarker-based approaches.
IndiTreat colorectal cancer clinical trial (TICC) has been the world's first interventional trial where a functional microtumor test has been used by oncologists to guide therapy decision making. It was launched at the end of 2017 and was designed to show the advantage of using a functional test like IndiTreat® in therapy decision making for patients with metastatic colorectal cancer. On March 1st, 2021 we announced that the TICC trial achieved its primary endpoint which was to demonstrate a 100% increase in the number of patients that show stabilized disease eight weeks after having completed their treatment. Full data has been submitted to the American Society of Clinical Oncology (ASCO) 2021 Annual Meeting.
In Q3 2cureX announced a "go-to-market" strategy/timeline (commercial outlook for 2021-2023) for IndiTreat®, can you describe the commercializing phase/timeline?
In that document we outlined our pathway and I want to emphasize two elements. The first one is the product. Our current focus is on colorectal cancer, and we have recently introduced the first application, to guide therapy decisions in third line of treatment. We see short term potential for additional applications in this area of colorectal cancer, which impacts around half a million people every year in Europe only. Next focus areas will be pancreatic and ovarian cancer.
The second element is the geographic coverage. Because of the positive reactions we are getting in our interactions with oncologists we have accelerated our original plan and are already preparing the entrance in Italy, Poland, Spain, Portugal and France. We will continue with the rest of European countries in 2022 and then eventually move outside of Europe.

What is the biggest challenge for 2cureX during the commercial phase?

I think the biggest challenge comes from the fact that Market Access activities, like getting our product included in national reimbursement schemes and including it in the clinical guidelines that oncologists follow, are different in each country. There is not one European pathway and in some countries these activities can be long and complex. It takes time to build momentum to enable this paradigm shift, alas, that challenge is the same for all companies in this phase. I believe that we are in a good position. We have strong dynamics, and a positive response to our product with oncologists in hospitals that are early adopters.
Another challenge for the industry is the IVD Regulation that enters into force as of May 2022, and replaces the current IVD Directive. This is a much tougher regulation, which may be a challenge to adapt at the beginning, but it also creates improvements to the market as a whole, since it brings more clarity.
Covid-19 has affected many companies, how has the current situation affected your own business?
Not much, we were lucky in this sense. Although many hospitals paused oncology related procedures at the beginning of the pandemic, the recruitment of patients for our TICC trial was completed on schedule. We did see some impact related to the speed of development of our distributor network because Covid-19 created a situation of uncertainty for distributors and our conversations with them were delayed, but we are quickly catching up now.
Can you bring up three reasons for why 2cureX is a good investment today?
First, the size of the opportunity. With IndiTreat® being commercialized in colorectal cancer, new verticals will open. And the number of available cancer drugs continues to grow, so the needs for tools to manage that complexity will only increase.
Which brings me to the second reason – our position in the market. We are leading this paradigm shift as pioneers in 3D microtumors in cancer therapy selection. This gives our company an attractive risk/reward ratio where the long-term potential growth is enormous.
And finally, because we have a great team in place, with the knowledge, experience and the enthusiasm to lead this wave and build a solid position for 2cureX in this rapidly emerging field. We are all driven by the belief that our product will change the way how oncology treatments are selected today.
---
2cureX AB is listed at Nasdaq First North Growth Market in Stockholm (symbol: "2CUREX"). Shareholders having TO1 warrants can exercise these warrants at a discounted price of SEK 13.22 from April 26 to May 7, 2021.